< BACK TO NEWS
SONOS
What is Sonos?
Sonos is the wireless Home Sound System that fills as many rooms as you want with great-sounding music, movies and TV. Stream via WiFi. Play whatever you're craving. And amp up every moment with intense, pulse-pounding sound.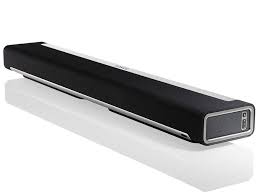 Sonos plays everything–the most popular streaming services, on-demand services, Internet radio, your favourite podcasts and audiobooks.
The Sonos app helps you quickly search through all your services to track down favourite music, send it to different rooms, and adjust the volume and other settings. There is no need to be in the same room. And if your friends have the Sonos app, they can do the same.
If you are looking for a Sonos  installer in Melbourne, call Amplified Antennas & Home Theatre today.