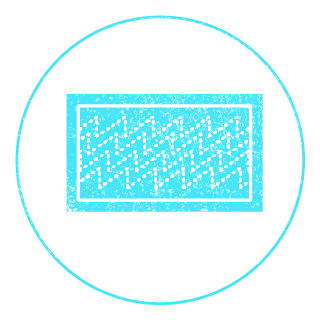 TV Reception Problems
Weak signal coverage, inadequate or broken antennas or equipment and different interference are the main culprits when it comes to tv reception problems in Melbourne.
Weak signal coverage
This is less common after the digital switchover but can still be a problem in some of Melbournes black spots.
Distance from the towers, your house being in a gully or in a highly treed area all contribute to signal loss which affects your TV reception. There are various ways to tackle this issue which can only be determined after an on site signal test, which Amplified Antennas provide free of charge with our quote. The various methods of fixing the issue are installing an antenna signal amplifier (probably the most common way but it is vital that the correct amplifier is installed, otherwise you risk making the problem worse).
Installing a masting system. Not as common nowadays but still required in some of Melbournes gullies and dips. This method involves mounting a mast (from 15ft to 50 ft) on the roof to try and catch the digital signal as it passes by higher up. This system is usually combined with an amplifier to help boost what signal you can receive.
In extreme cases where no signal can be received a VAST satellite system can be installed. you can read more about that here.
Inadequate or broken antennas or equipment
This is usually the easiest to be fixed but is very hard to diagnose without the correct testing equipment. The antenna must be installed OUTDOORS and not inside the roof space, not matter how much you don't like the look of it.If you have a damaged antenna on the roof by the time the signal dissipates and get to your tv set, there will be next to nothing left, leaving you with the very annoying crackling and pixelation you get on your tv. Amplified Antennas have all the test equipment and knowledge to fault find exactly where your signal loss is, wether it be at the antenna, splitter, amplifier or wall plate, you can be confident you will have crystal clear picture after we leave.
Interferences
There can be any number of interferences that greatly affect the tv reception problems in Melbourne.
Electric fences, faulty street lights and washing machines to name just a few. But the main one you are going to encounter lately is 4G interference from the Telcos. This can be particularily bad if you have an amplifier indoor system somewhere, as it actually amplifies the interference (all of Amplified Antennas new installs include a 4g built in filter).
Whatever the interference is Amplified Antennas have the test equipment to diagnose the problem and advise you on the best way we can go about to rectify it.
100% Guaranteed Work
Amplified Antennas provide a 100% satisfaction guarantee on all tasks we undertake.
Free Quote
Call now to book in a free quote.
Interested in Tv Reception Problems?
Enter your details and we'll be in touch.
Book a Service Page