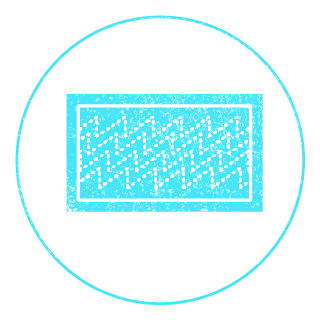 TV Reception Problems
Weak signal coverage or a broken or inadequate antenna are often the cause of TV reception issues in Melbourne.
Weak signal coverage
Since digital transmission kicked off in 2012, weak signal coverage is less common, however if your property is in a gully, surrounded by hillls and thick bush, or is located some distance from a tower, you may be in on of Melbourne's black spots.
Being in a black spot isn't ideal, but don't panic, its not the black plague – there is help at hand!
When our technician gets to your property, they will firstly conduct a site signal test to assess the issue, then recommend what is the best solution for your situation
Most TV reception problems are due to the antenna, and Amplified Antennas are usually able to fix the problem on the same day.
In extreme cases where no reliable signal can be achieved a VAST Satellite System can be installed. you can read more about that here.
Inadequate or broken antennas or equipment
This is usually the easiest problem to fixed but is very hard to diagnose without the correct testing equipment. The antenna must be installed outdoors in the best position (not inside the roof space),  no matter how much you don't like the look of it.
If you have a damaged antenna, by the time the signal dissipates and get to your tv set, there will be next to nothing left, causing the very annoying crackling and pixelation you get on your tv.
Amplified Antennas have the professional testing equipment and knowledge to fault the exact cause of the signal loss. Whether the issue is with the antenna, splitter, amplifier or wall plate, you can be confident you will have crystal clear picture when we leave your property.
Interference
There can be any number of causes of interference that cause TV reception problems across Melbourne including electric fences, faulty street lights and washing machines to name just a few.
However the main issue you are likely to encounter at the moment is 4G interference from the Telecommunication network. As more towers go up and more people rely on mobile technology, this is becoming an increasingly common problem.  TV reception issues can be particularly bad if you have installed an amplifier indoors to boost your wifi, which actually amplifies the interference. To counter-act this problem, Amplified Antennas new Antennas include a 4g built in filter.
rest assured that whatever the interference, Amplified Antennas have the test equipment to diagnose the problem and advise you on the best way we can go about to rectify it.
We offer a Warranty on our services and the products we use which you can read HERE.
We also hold $20 million in Public Liability Insurance and have a 'COVID-19 Safe Policy' in place for you peace of mind.
Contact us today for a free quote!