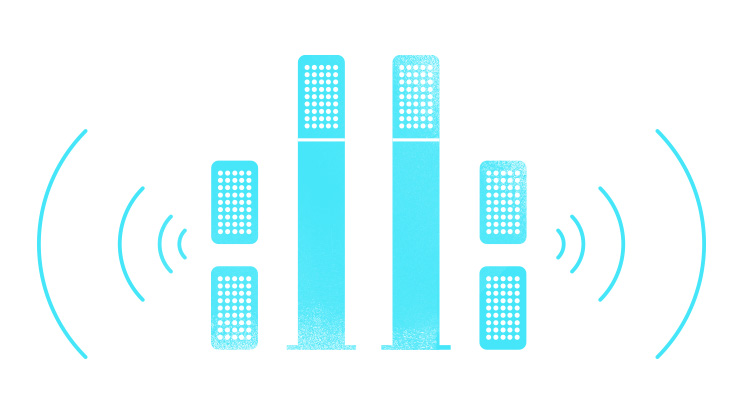 Sound System Installations
Amplified are experts at new sound system installations.
Elaborate sound systems are becoming more and more popular in Melbourne homes every year. With 50 % of the home theatre experience being sound  its little wonder. There is nothing better than the experience of a 7.1 system pumping out the latest high def sound.
Whether its a smaller home theatre in a box or an elaborate high end sound system amplified are here to help.
We will sit down with you and plan out the best system you can get for your budget, and do an onsite inspection to make suggestions for what will work best in your space.
Cables will be ran neatly concealed in wall cavities to minimise visual impact , and if recessed speakers are selected you will hardly notice they are there.
Alot of things need to be considered when planning a good sound system. Speaker location, room acoustics, length of cable runs are all big factors, and Amplified can help with all of this and more. If you are building a new home , we can go though your plans and get your place rocking !!!
You can sleep easy knowing that Amplified Antennas & Home Theatre only use quality parts  and carry a five year no fuss warranty on labour.Combined with our 20 million insurance and you have nothing to worry about.
So what are you waiting for, contact Amplified today for a free quote on your new sound system.
100% Guaranteed Work
Amplified Antennas provide a 100% satisfaction guarantee on all tasks we undertake.
Free Quote
Call now to book in a free quote.
Interested in Sound System Installations?
Enter your details and we'll be in touch.
Book a Service Page