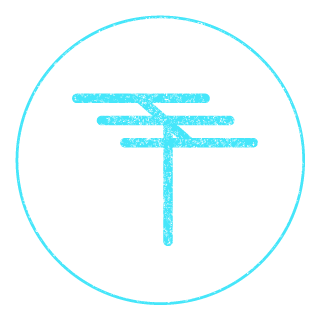 ANTENNA INSTALLATION MELBOURNE
In 2012 Melbounre turned off their analogue tv services and went to a purely digital transmission system. All Victorians should generally be able to receive free-to-air television, either terrestrially (tv antenna) or via satellite (if terrestrial coverage is not available), provided they have the correct receiving equipment.
The most common cause of poor TV reception is your antenna. An antenna that's  maintained badly, damaged or incorrectly installed is likely to be at fault for your tv reception problems.
There are various factors to access when doing a digital antenna installation
Where you live—this determines signal coverage and frequencies. If you live in a gully or a long way from signal transmitters, a stronger or larger digital antenna will most likely be required.
What equipment you have— a good quality digital antenna, quad shield cable and fly lead should do the job.
How it's installed—antenna should be OUTSIDE your roof for digital and pointing in the right direction to transmittors.
How it's maintained—make sure your antenna isn't damaged or missing any parts.
Antenna Installation Location
As previously mentioned, hills and gullies can dramatically affect Tv reception. While the majority of Victorian homes can receive perfect digital reception, some may require masting or amplifiers, or in the most severe cases the VAST satellite system may be needed. (Government supported TV over satelitte service).
The only way to diagnose what is needed is an onsite signal test with a digital RF signal meter. Amplified Antennas supply this test free of charge with your free quote.
Antenna Installation Equipment
Normally, a basic antenna system comprises of an outdoor antenna, a quad shield coaxial cable, and a fly-lead between the wall plate and Television..
For many of us, this is too technical so call Amplified Antennas and we can discuss your options.
What Type Of Antenna do I Need?
Assessing your current antenna installation system or considering buying a new one? Amplified Antennas can help with answering the following vital questions.
What channels are required?
What signal coverage (strength) is available?
What, if any, reception problems exist in the area?
Will a masthead or distribution amplifier (signal booster) be necessary?
Installing the correct Antenna
Melbourne is divided into various transmission areas including Dandenong (main transmission tower), Como (servicing Richmond, Hawthorn, South Yarra, Kew etc), Melbourne CBD tower ( Flemington, Kensington, Footscray, Yarravilee etc)
Each tower requires a vastly different antenna, so you can't just zip down to Bunnings and pick one up and expect it to work if you do not know what you are doing.
Each tower transmits on different frequencies and polarisation so you need to get an expert like Amplified Antennas involved to make the correct choice.
A good antenna has several important features, the main ones being a good signal gain and robust construction to withstand the harsh Australian elements and wildlife (Some of those cockies can weigh 15 kg !!!)
All of Amplified Antennas stock have past stringent testing to make sure we never get called back to a job.
If you're replacing your antenna, don't assume the best spot is an existing location/pole. The environment may have changed due to mature trees and new buildings. A fresh site survey for good signal strength and quality signal may be necessary—but remember that this is a job for the experts!
100% Guaranteed Work
Amplified Antennas provide a 100% satisfaction guarantee on all tasks we undertake.
Free Quote
Call now to book in a free quote.
Interested in Antenna Installation Melbourne?
Enter your details and we'll be in touch.